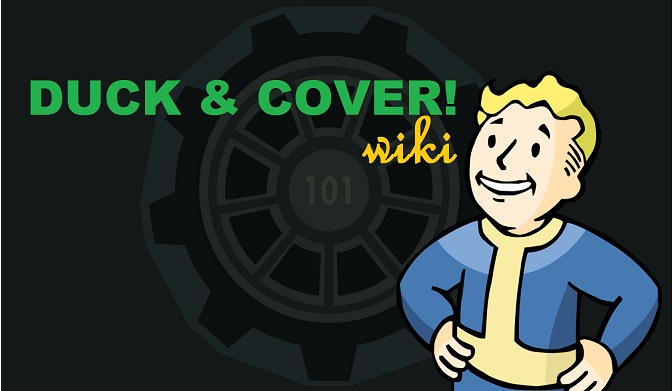 Characters || Players || Factions || Places || Canons
Welcome to Duck and Cover!Edit
A wiki dedicated to documenting the characters and exploits of the "Fallout: Duck and Cover" roleplaying community.
Getting Started
Edit
If you are new here, please start out by checking out our blank character sheets: Mojave Wastelands and Capital Wastelands. Please do not alter either page, but feel free to copy the template for your own character's page!
---
Ad blocker interference detected!
Wikia is a free-to-use site that makes money from advertising. We have a modified experience for viewers using ad blockers

Wikia is not accessible if you've made further modifications. Remove the custom ad blocker rule(s) and the page will load as expected.